When you come to one of our offices you will be seen by a doctor with the highest level of training and experience for the care of your skin, hair, and nails. All of our doctors are
board certified by the American Board of Dermatology.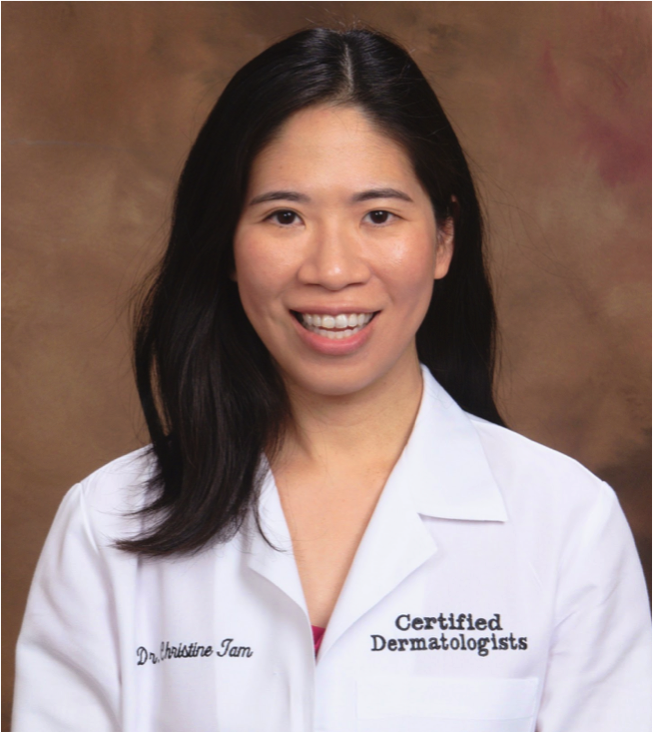 Dr. Christine Tam, MD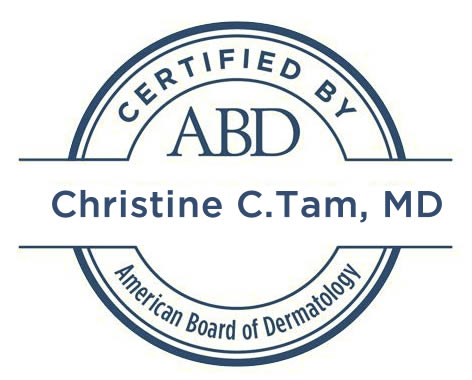 Dr. Tam is a Cleveland native. She graduated summa cum laude from Case Western Reserve University at the age of 18 and was a member of the Phi Beta Kappa Honor Society and member and scholarship recipient of the Golden Key National Honor Society. She was awarded the prestigious John Schoff Millis Award as the top graduate in her class (4.0 GPA). She received her medical degree from The Ohio State University College of Medicine where she was inducted into the Phi Kappa Phi Honor Society and Association of Pathology Chairs Honor Society.
She completed an internal medicine internship at the Cleveland Clinic and dermatology residency at the University of Cincinnati.   Dr. Tam is board-certified in dermatology. She is a fellow of the American Academy of Dermatology and a member of the Ohio State Medical Association. She has published numerous articles in peer-reviewed dermatology journals and presented at regional, national, and international dermatology conferences. She returns to Cleveland to carry on the legacy of her father, Dr. Dominic Tam, a dermatologist who has served Cleveland's west side for over 30 years.
Dr. Anthony Elias, MD
Dr. Elias grew up in Milpitas, California. He is a graduate of the United States Military Academy at West Point where he was a Distinguished Cadet and inducted into the Phi Kappa Phi Honor Society. He received his medical degree at The Ohio State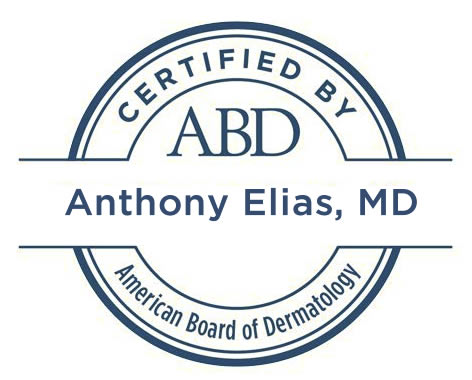 University College of Medicine where he was inducted into the Alpha Omega Alpha Honor Medical Society and Phi Kappa Phi.
He completed his dermatology residency at the San Antonio Uniformed Services Health Education Consortium in San Antonio, Texas. He served as an Army physician for 13 years, attaining the rank of Lieutenant Colonel. His service included deployments to Iraq and Afghanistan and a tour in Korea.   He served in multiple leadership positions and earned numerous military awards. After leaving the Army, he taught and practiced dermatology at the University of Cincinnati. He now lives in Cleveland with his wife, Dr. Christine Tam, and their three sons.